Tilt and Turn Windows In Ledbury
Tilt and turn windows are a versatile option for any Ledbury home. These unique designs can fit into even the smallest spaces in your home, meaning you can brighten and freshen it from all angles. Tilt and turn systems allow you to open the window in various ways, without unlocking it from the centre. That means you can slide them inward, outward and any which way, so you can make your home feel more natural without exposing it.
When you work with Malvern Glass, you'll get leading tilt and turn windows in Ledbury and the surrounding areas. We have a partnership with VEKA, installing their durable uPVC profile that transforms the way your window performs. Working with VEKA, we can offer a window that won't lose its operating smoothness, security or performance for decades. That way, you can make an investment in your home that lasts.
---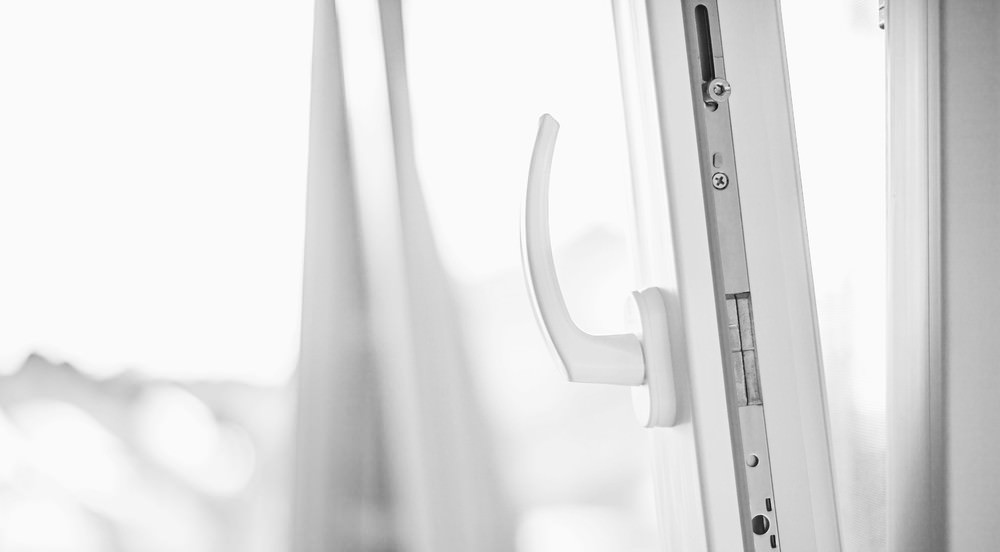 ---
Versatile Tilt and Turn Windows
The main benefit of tilt and turn windows is how you can open them. Because you can open them inward, outward, and in several other ways, you have the flexibility to fit them into spaces that different designs can't reach. For example, if you have a utility room that's small and cramped, you can get a tilt and turn window in to brighten it up. Alternatively, tilt and turn windows are also excellent for roofs and even high-rise buildings, as they'll stop people falling through them.
That's because the window operates by using a locked central bar. Because of this, you'll be able to open your windows and ventilate your home at all times, while keeping your house secure from intruders. Also, their design makes cleaning a doddle. You can tilt the windows closer to you to wipe them down with ease, maintaining the window. And, thanks to VEKA's innovative uPVC profile, you won't have to worry about repairs and damages for years.
Thermally-Efficient Tilt and Turn Windows
Tilt and turn windows use advanced materials all across their design. As well as VEKA uPVC, you'll be able to benefit from advanced double glazing and robust hardware. Your glazing will give you more insulation from cold weather, meaning you won't feel the cold coming into your home as often. Not only that, but with an extra pane of glass, you can trap more of your home's natural heat inside, leading to a much warmer living space.
The uPVC profile is also efficient. It can reduce the gaps air can pass through, meaning you'll get less cold air inside and allow less warm air outside. As a result, you can take back control of your home's temperature, and you won't need your central heating to do it. That way, you can enjoy a brighter, more functional home while saving money on your energy bills. You'll even decrease your carbon footprint with VEKA's recyclable uPVC profile!
Improved Security For Your Peace of Mind
Not only are tilt and turn windows efficient, but they can keep your Ledbury home secure too. Tilt and turn windows have a security-focused design that keeps your home safe inside and out. For example, VEKA's uPVC profile is incredibly robust, and weatherproof too. That means it can protect the internal hardware of your new window from rust and wear. As a result, you'll get smooth operation time and time again, and the security systems will maintain their strength.
You'll get multi-point locking systems that keep the glazing fastened to the frame, as well as durable handles and shootbolts. Tilt and turn windows won't only protect you from intruders, though. As you can open these doors without unlocking them at the centre, you're less likely to fall through them. Because of this, you can install tilt and turn windows in high-rise buildings and apartments for complete peace of mind.
---
---
Customisable Tilt And Turn Windows In Ledbury
Tilt and turn windows are as beautiful as they are practical. They have a sleek, streamlined shape with a slimline uPVC structure and gorgeous double glazed glass that glows in the sunlight. When you open the windows, they'll also open smoothly, revealing a wide aperture for beautiful natural light and warmth to enter your home. However, you don't have to settle for an off-the-shelf design. With Malvern Glass, you can customise your windows to be bespoke to you.
You'll be able to choose from a variety of glazing options, including tints, patterns and obscuring foils. Not only that, but you can add bold colours and authentic finishes to the uPVC frames too so that you can style your home precisely to your vision. You'll also be able to choose your tilt and turn windows in any size, as our installers will fit them made-to-measure for your home. That way, you'll get a unique door fitted with the care and courtesy you deserve.
---
---
uPVC Tilt and Turn Windows Prices Ledbury
Talk to Malvern Glass about installing tilt and turn windows for your Ledbury home today. You can use our tilt and turn windows quote builder to get a free online quote for a unique design within minutes.
To find out more about our services, fill out our online contact form, and we'll get back to you as quickly as we can!
We look forward to hearing from you very soon!
---
Start Your Tilt and Turn Window Quote
View brochure here
View video here